Bernau designs
The 3 Best Wallpaper Brands of 2023: Handpicked by a Professional Hanger
In the world of interior design, the right wallpaper can make a significant difference in transforming a space. Over the years, I've had the opportunity to work with a multitude of wallpaper manufacturers. However, three brands stand out for their quality, variety, innovation, and customer service. In 2023, these are my top picks for wallpaper manufacturers that you should consider for your next home or commercial design project: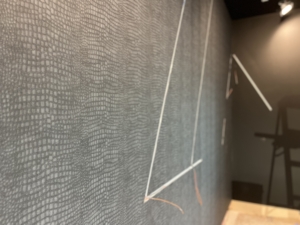 A globally recognized wallpaper brand known for its high-quality designs and materials.
Exceptional Customer Service: Graham and Brown excel in their customer service. They offer expert advice and guidance, online sales, and an easy return policy, ensuring customers find the wallpaper that best suits their needs and preferences and making the shopping experience as convenient as possible.
DIY-Friendly: They provide an easy-to-use wallpaper calculator on their website, which helps DIY enthusiasts accurately estimate the amount of wallpaper needed for their projects.
Quality and Innovation: The majority of Graham and Brown's wallpapers utilize non-woven, paste-the-wall technology. This innovative approach simplifies the installation process and results in a superior finish with seamless edges, earning high praise from customers.
Variety of Styles: With a wide array of designs, Graham and Brown caters to all styles. Whether you're seeking a traditional pattern or a contemporary graphic, you're sure to find something that appeals to your taste.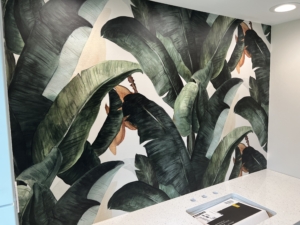 A company born out of passion, Photowall was founded by two brothers in 2006, with the vision to offer personalized wall art.
DIY-Friendly: Photowall's website is easy to navigate, and they offer a visual wallpaper calculator, making it simpler for DIY enthusiasts to estimate the amount of wallpaper needed for their projects.
Custom Murals: Photowall provides a platform for customers to express their unique personal style. Choose from their extensive collection or upload your own image for a truly custom design.
Quality Materials: Photowall prints on two types of wallcoverings:

Premium: This option features an extra layer for a matte finish. It is extra-resistant to scrapes and doesn't reflect sunlight. The wallpaper paste is included and it's suitable for cleaning products.
High-Quality Prints and Innovative Design: Utilizing digital printing technology, Photowall creates high-resolution, creative designs on durable materials. They are always on the lookout for new designers and innovative illustrators to offer inspiring wall designs.
Standard: This durable, non-woven wallpaper comes with wallpaper paste. It does not fade in sunlight and is environmentally friendly and fire-rated.

Made in Sweden with Love: All products are manufactured with great attention to detail at their creative headquarters in Stockholm. They keep production close to assure the quality of their products and ensure everyone in production is happy and doing well.
Environmentally Conscious: Photowall cares about the environment and strives to minimize their environmental impact. Refer to their environmental policy to learn more about their sustainability efforts.
Global Shipping: Photowall ships worldwide, making their personalized wall art accessible to customers around the globe.